Repair MS Backup - How it works?
"The process to Repair MS Backup using BKF Repair software tool is surprisingly simple and will satisfactorily content you with the results. Follow these simple steps given below:
Step:1 Go to Start > Programs > BKF Recovery.
Then open the software, you will see its start-up screen as shown in the screenshot below: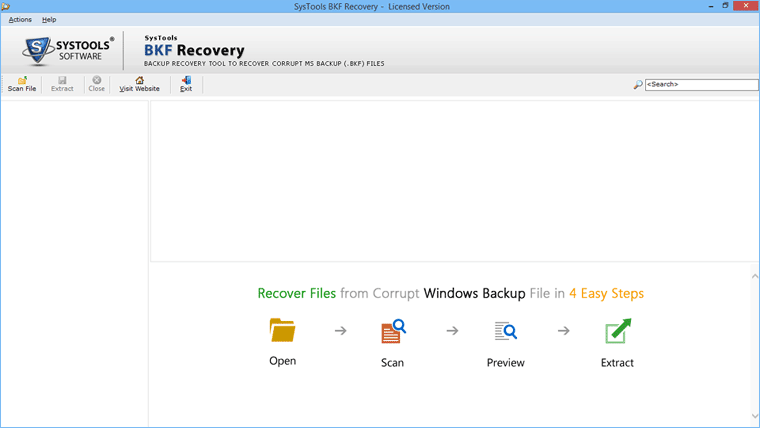 Step: 2 The "Scan BKF" button is present on the toolbar. Click on it. MS backup files will open and load as shown below: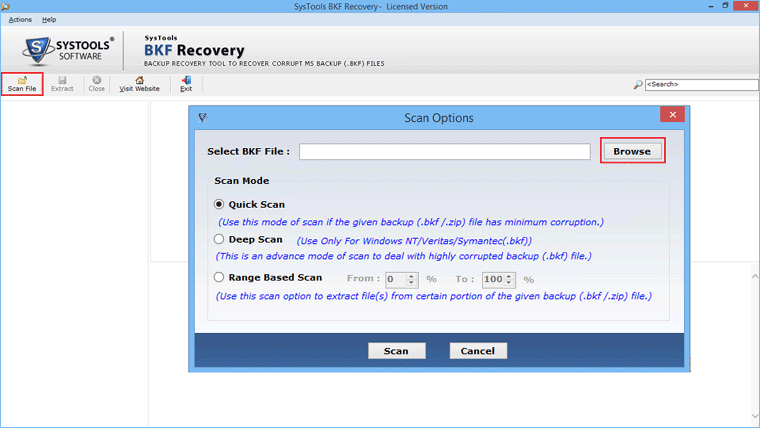 Step:3 Now select the scan mode for repairing the selected backup file.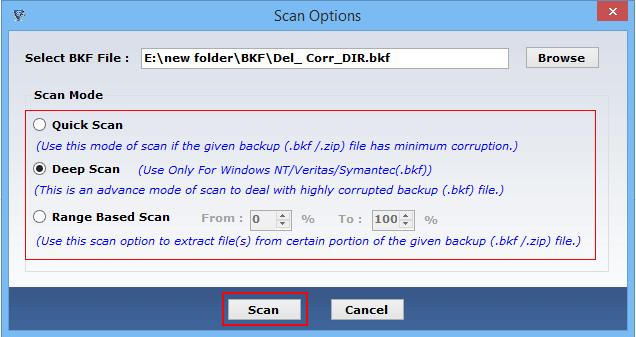 Step:4 The loading process will be started by the software.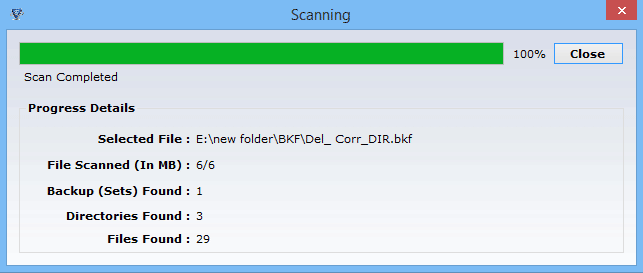 Step 5: Click "Extract" button on the toolbar of the above screenshot page. This will extract the required backup files and folders from the corrupted BKF. As you click on this button, software will ask you the location to save the files: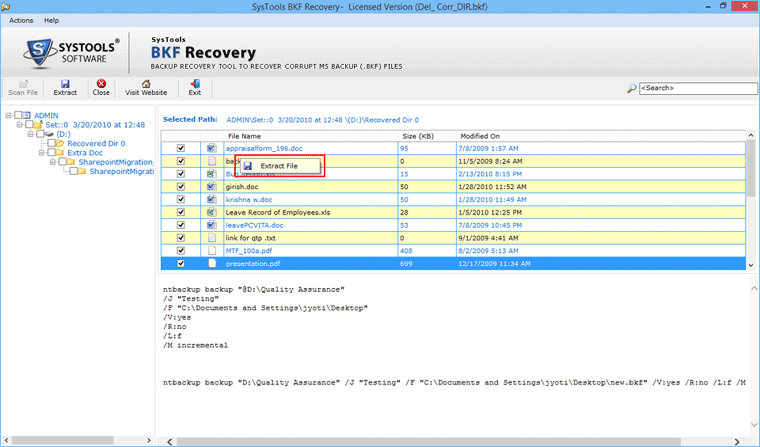 Step 6: After this, click "Extract button" to save or extract the checked folders from corrupt BKF files.